Time & Attendance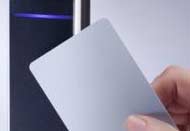 Our Time and Attendance Software helps you manage your workforce and track employee time and attendance in an easier, more efficient and affordable way. The easy to use interface will dramatically reduce the number of hours required to process employee time and attendance and automatically calculate total worked hours including overtime, vacation, sick days and holidays. With the click of a button employee data can be imported to create many informative time and attendance reports.
Interfacing with your payroll provider is key in any time and attendance management software. Our attendance system is built to interface with most payroll providers. We are constantly adding new names to the list at all times. With a simple click of a button employee time is exported to payroll systems.
Time Theft?
The American Payroll Association estimates that as much as 5 minutes per employee per day are lost due to employee time theft. Easy Clocking time and attendance solution helps you reduce time theft by applying rounding rules and restricting schedules, as well as eliminating buddy punching when using Easy Clocking® biometric time clocks.
Control Labor Cost
time and attendance solution tend to overpay employees by 1.5% to 10% of gross payroll due to intentional and error driven time theft, costing U.S. businesses billions of dollars each year. For a company with 10 employees, that can amount to more than $10,000 a year. Our time and attendance solution helps you eliminate calculation errors by helping you accurately calculate hourly totals and automatically applying overtime policies accordingly.
Our Time Clocks
Are easy to setup
Have a 2 year warranty
Come with built in Wi-Fi
Are used by over 30,0000 companies
Come with an LCD Color Display
Work for small to large size businesses