Access Control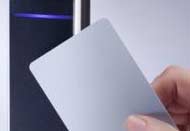 Access control is a way of limiting access to a property or building. In access control systems, users must present credentials before they can be granted access.
For example, a key card may act as an access control and grant the bearer access to a certain area or building. Other methods for access control are prividing a PIN or even a biometric reading.
We at Protection Pros will work with you to find the proper solution of access control for your property.
We offer Access Control System solutions from industrie leaders like Doorking, Honeywell and ZKAccess to name a few.
Call today for a free Consultation. (562)742-3330
What do I need?
Our experienced Technicians will guide you through the process of chosing the right system. By focusing on what you want in a system and eliminating the features that don't matter to you

Questions to ask include:
How many doors do you need to secure?
Do you want surveillance video intregration?
How do you want to manage the system?
What kind of reporting do you need?
What is Biometric Access?
The basic premise of biometric authentication is that every person can be accurately identified by his or her intrinsic physical or behavioral traits. Biometric verification is any means by which a person can be uniquely identified by evaluating one or more distinguishing biological traits. Unique identifiers include fingerprints, hand geometry, earlobe geometry, retina and iris patterns, voice waves, DNA, and signatures.