POS Integration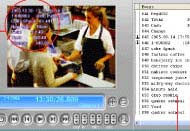 Loss prevention in the retail businesses is concerned with inventory shrinkage and the shortage of currency. Losses related to POS transactions can be a main cause of the shrinkage for the most part. An effective POS-DVR surveillance solution can help employers deal with these situations. Our POS-DVR surveillance system uses video text overlay technology to provide visual contextual awareness that helps reduce shrinkage and protect asset against business losses. The system provides you tools which help you to remotely monitor cashier area, associate POS transaction data with videos, record videos for retroactive analysis, and even output alarms for emergency events.
In the ongoing battle against employee theft, business owners are constantly searching for new ways to improve their loss prevention procedures. Employee theft is responsible - directly or indirectly - for 30% of all bankruptcies. It is estimated that over 95% of all businesses experience employee theft, without even knowing how much their company is affected and how to measure it. One prime area business owners have always been concerned with is the POS (Point of Sale) since the first cash register drawer was opened.
Tableside Order
Servers no longer have to write down orders and then re-enter them into the POS system. Instead, they enter orders directly into a handheld device, which then sends the order along automatically. This allows servers to focus on customer service and sales, which leads to improved check averages and table turnover times.

Protection Pros offers an EASY and AFFORDABLE solution.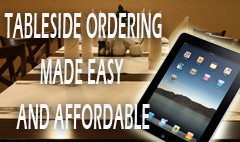 How POS Integration Works
Wouldn't it be nice for you to be able to search through out the day's transaction for keywords like void, or no-sale , or if your employee tells you that the guy in question bought a pack of Marlboro light, you just be able to search and find lets say 10 transactions, just click on each and immediately see the corresponding video rather than watching hours and hours of recordings and finally don't find what you were looking for. Wouldn't it be nice for you to get a text message on your cellular phone any time a certain product is sold or the amount of a transaction is over a certain limit or any other criteria you chose? That's what a real intelligent cash register integration with surveillance system is promising and that's exactly the way we do it.
How POS can be useful
Short Rings: Goods are charged out (to an accomplice) at a much lower price than the recorded one.
Substitute Scanning: Scanning a tag of much lower value thatn the actual goods being sold.
Voids: Void a sale after the customer has left
Those are some of the examples a POS can be useful.
Our customers include restaurants, gas stations and fashion retailers.